Skip to Content
Skip to Navigation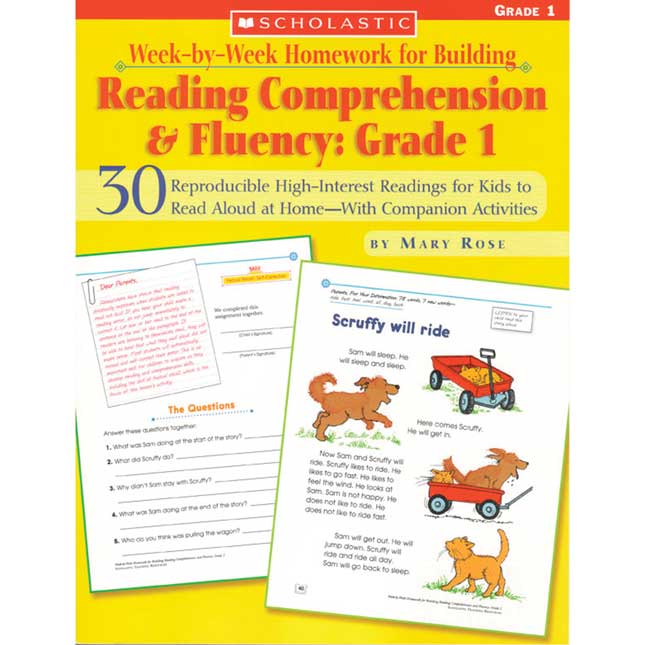 Reading Comprehension and Fluency Book - Grade 1
Product Overview
Grade:
1
Week-by-Week Homework
This book will help to bridge the school-to-home connection and you will be sending meaningful work home which will develop your students comprehension and fluency too! Each book presents 30 high-interest, one-page reading passages with quick comprehension activities linked to standards and easy tips for parents. Developed by a teacher, this ready-to-go resource will become one of your most valuable homework/parent connections! 96 pp.
Standards Match
Pay over time with Really EZ Pay™
Pay in 3 easy payments.
Satisfaction Guaranteed
Your satisfaction is our priority.