Skip to Content
Skip to Navigation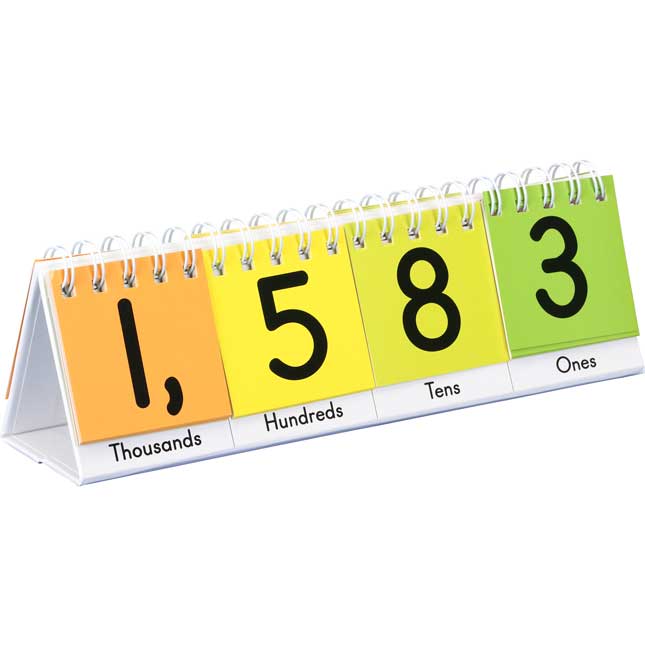 Mini Primary Place Value Flip Charts
Product Overview
Grades:
K-3
Offer Interactive Practice For Place Value To The Thousands With Desktop Flip Charts
Students will quickly grasp place value concepts with the help of these sturdy, double-sided mini flip charts. Each section contains flip cards for 0 to 9. One side covers place values from ones to thousands; the other side features the same place values with a base-10-block representation.
Standards Match
Pay over time with Really EZ Pay™
Pay in 3 easy payments.
Satisfaction Guaranteed
Your satisfaction is our priority.
6 spiral-bound, double-sided flip charts
Size: 10"W by 2¼"D by 3"H each
Grades: K-3