Skip to Content
Skip to Navigation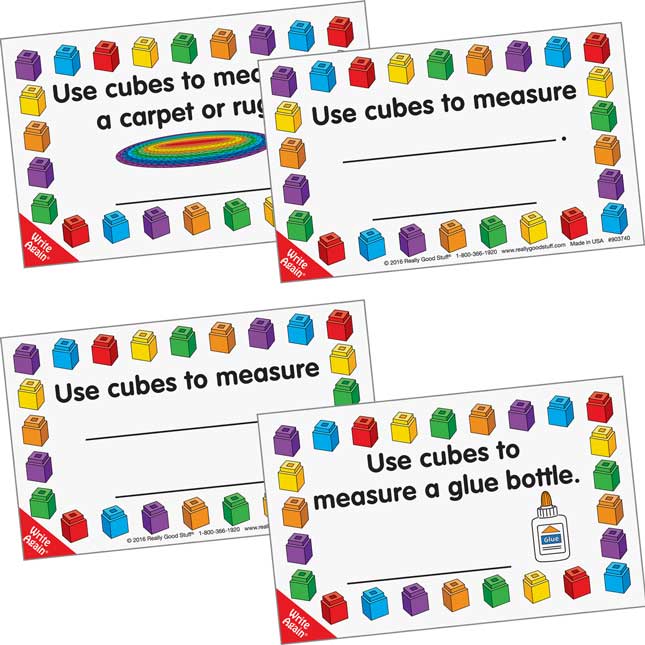 Measuring With Cubes™ - Classroom Objects Cards Set
Product Overview
Age:
3+ years
Use these cards with your Measuring Cubes (#162331, sold separately) to explore non-standard units of measurement. Students measure classroom objects using cubes, then record the number on their card; the fronts of the cards have 18 common classroom objects, while the backs are blank for the teacher to fill in.
Standards Match
Pay over time with Really EZ Pay™
Pay in 3 easy payments.
Satisfaction Guaranteed
Your satisfaction is our priority.
18 double-sided cards, Write Again® wipe-off laminate
Size: 6¼" by 4" each
Age: 3+ years