Skip to Content
Skip to Navigation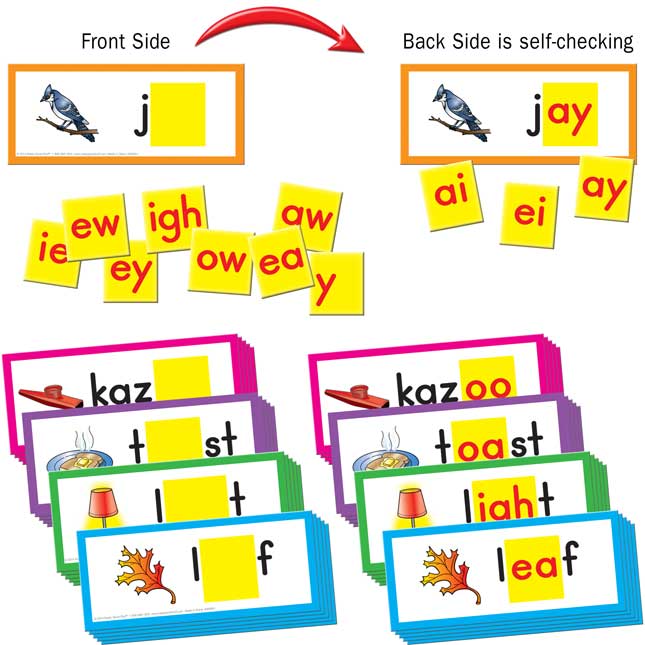 Long Vowel Pattern Learning Center
Product Overview
Grades:
1-2
Help Students Master Tricky Vowel Patterns
This hands-on learning center reinforces spelling and builds automaticity in recognizing the 21 main long vowel patterns and confusing vowels. Students read and build one-syllable long vowel words with our color-coded, laminated picture-word cards and sturdy, thick, lowercase letter tiles.
Standards Match
Pay over time with Really EZ Pay™
Pay in 3 easy payments.
Satisfaction Guaranteed
Your satisfaction is our priority.
92 picture-word cards
Size: 7" by 3", laminated
92 vowel-pattern tiles
Storage box
Size: 10" by 12"
Really Good Stuff® Teaching Guide
Grades: 1-2