Skip to Content
Skip to Navigation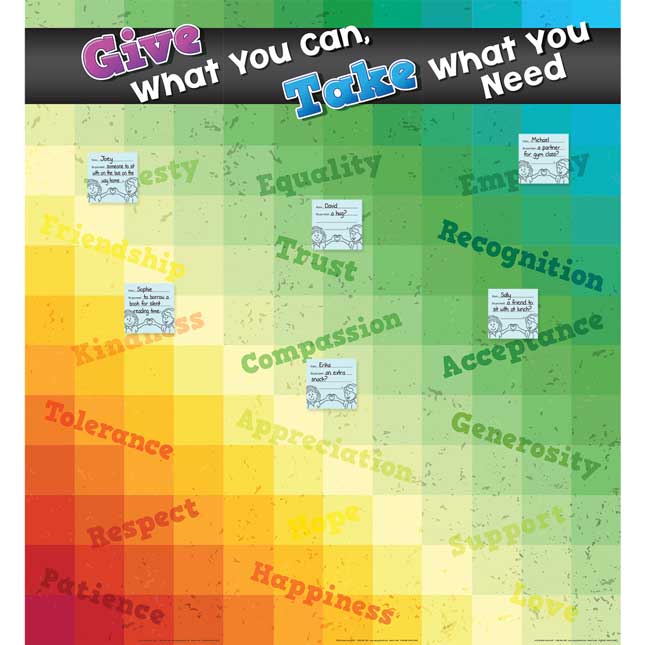 Give What You Can, Take What You Need Kit
Product Overview
Grades:
Pre-K-5
Encourage Your Students To Practice Empathy
Place the three banners together to form this jumbo poster covered with words of encouragement. Invite students to come up with their own ways to show their classmates kindness throughout each day. They can write the encouraging words on the sticky notes and place them on the poster. They can also remove notes and redeem them.
Pay over time with Really EZ Pay™
Pay in 3 easy payments.
Satisfaction Guaranteed
Your satisfaction is our priority.
3 laminated banners forming 1 large poster
Banner size: 12" by 39" each
Jumbo poster size: 36" by 39"
2 sticky note pads
Size: 3" by 3"
50 sheets each
Grades: Pre-K-5