Skip to Content
Skip to Navigation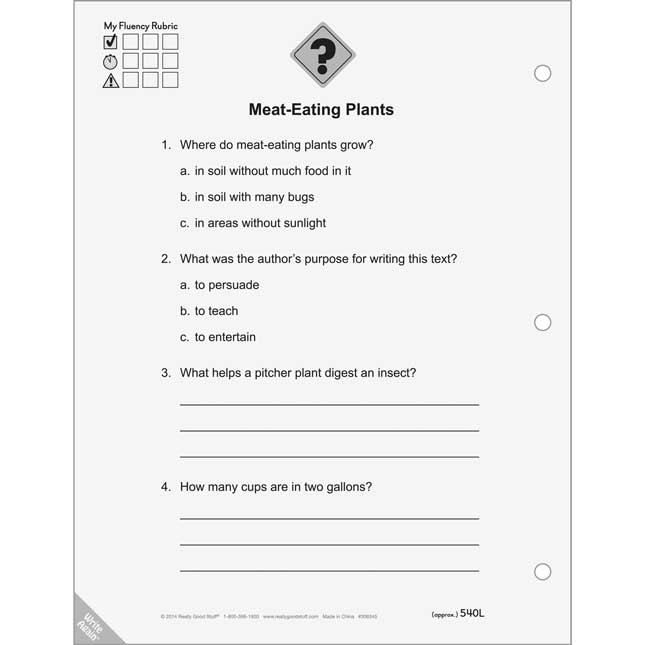 Fluency For Comprehension Set - Passages and CDs - Grades 1-3
Product Overview
Grades:
1-3
Practice And Track Fluency And Comprehension With Engaging Repeated Reading Passages
This informal assessment tool helps students develop skills independently, in pairs, or at home. High, middle, and low leveled dry erase passages reflect the new complexity bands and include word counts, a rubric for accuracy, rate and expression, and comprehension questions. The teaching guides include best practices for building fluency, setting goals, a reading levels chart, an answer key, instructional prompts for fluency practice, a parent letter, and more.
Standards Match
Pay over time with Really EZ Pay™
Pay in 3 easy payments.
Satisfaction Guaranteed
Your satisfaction is our priority.
90 dry erase, 3-hole-punched reading passage cards
Size: 8½" by 11" each
3 CDs
3 Really Good Stuff® Teaching Guides
Grades: 1-3