Skip to Content
Skip to Navigation
ecr4kids softzone tree log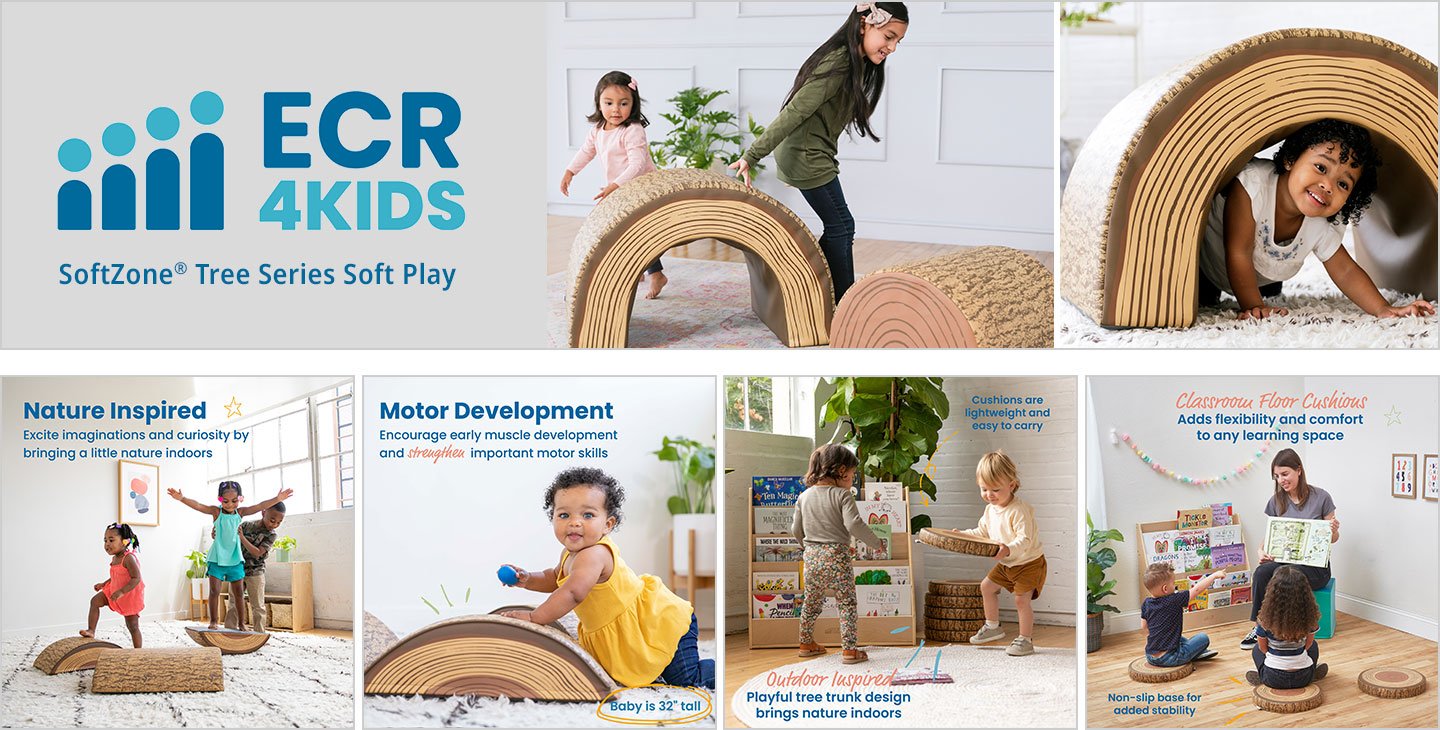 Added to Your Wishing Well
Added to Your Wishing Well
Added to Your Wishing Well
Added to Your Wishing Well
Added to Your Wishing Well
Added to Your Wishing Well
If you're looking for high-quality and durable soft play equipment, ECR4Kids is the brand to trust. The SoftZone collection features foam climbers and mats that provide a safe and supportive environment for active play. These products are constructed with premium materials, ensuring durability and long-lasting use. The foam climbers are designed with different shapes and sizes, promoting balance, coordination, and motor skill development in children.
In addition to climbers, our SoftZone collection includes cozy reading nooks and seating options. These inviting spaces offer a comfortable retreat for children to relax, explore books, or engage in quiet play. With their vibrant colors and soft textures, the reading nooks and seating options create a soothing and welcoming atmosphere.
The SoftZone products are not only visually appealing but also offer numerous benefits. They encourage imaginative play, helping children develop creativity and problem-solving skills. The soft foam construction provides a safe environment, reducing the risk of injuries during playtime. Moreover, the products promote social interaction, as children can engage in collaborative activities and build friendships.
By choosing ECR4Kids SoftZone collection, educators, parents, and caregivers can create an inviting and enriching play environment for children of all ages. Visit our website today to explore the diverse range of SoftZone products and provide children with a stimulating and safe play experience that fosters their development and growth.