Skip to Content
Skip to Navigation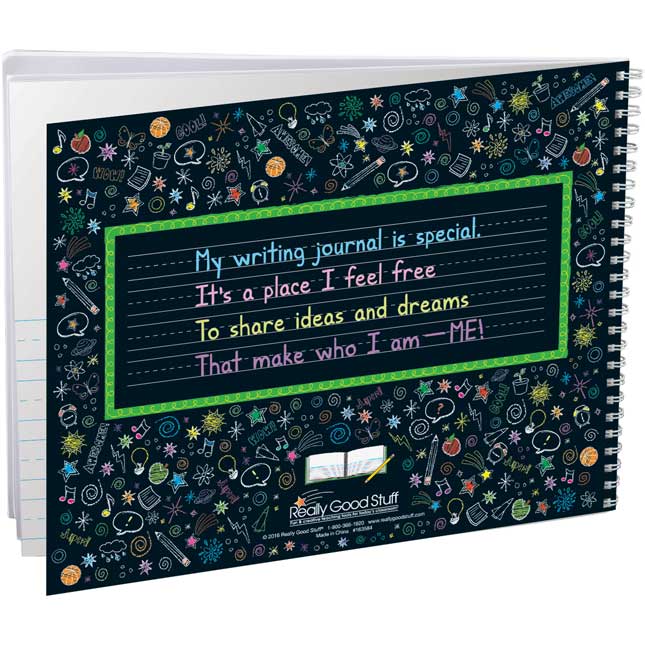 Deluxe Spiral Landscape Draw And Write Journals (Chalkboard-Style Cover)
Product Overview
Grades:
K-3
Invite Students To Express Themselves Through Words And Art
These landscape-oriented journals lie nice and flat on the desk. Pages have ¾" writing guidelines with skip lines at the bottom and blank space at the top for illustrations. Covers feature fun chalkboard-style art.
Standards Match
Pay over time with Really EZ Pay™
Pay in 3 easy payments.
Satisfaction Guaranteed
Your satisfaction is our priority.
6 spiral-bound journals
Size: 8½" by 11"
112 pages (56 sheets) each
Blank on top; 3/8 " skip lines on bottom
Grades: K-3