Skip to Content
Skip to Navigation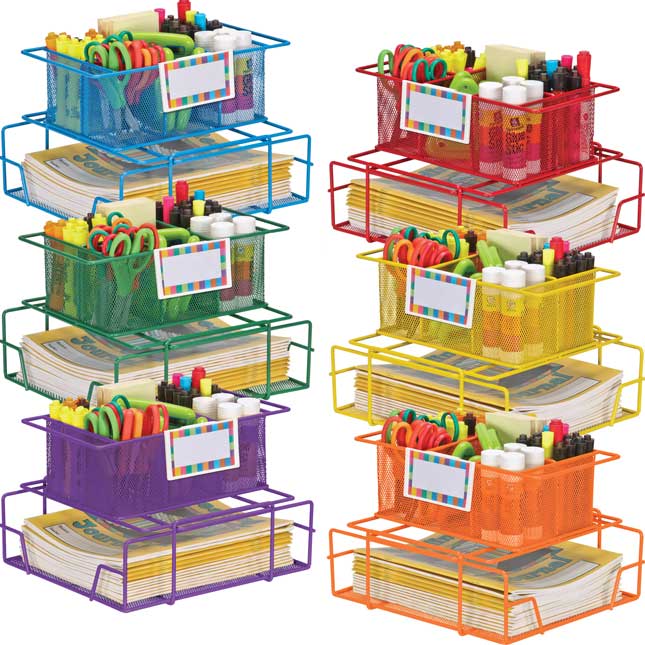 Wire Works Group Materials Caddies™ With Label Holders - Set Of 6
Discontinued
Unfortunately this item has been discontinued
Product Overview
Grades:
Pre-K-5
Conveniently Store And Carry Supplies For Six Small Groups
This set of six portable caddies is a great way to colorcode and set up supplies for small groups. The bottom section of the caddy has room for the groupA s papers and folders. The five compartments on top can hold their glue sticks, scissors, colored pencils, and other materials. Assembly required.
Pay over time with Really EZ Pay™
Pay in 3 easy payments.
Satisfaction Guaranteed
Your satisfaction is our priority.
6 wire mesh caddies
Size: 12½"W by 11¼"D by 8¼"H each
Colors: 1 each of red, orange, yellow, green, blue, and purple
8 clip-on label holders
Size: 4½" by 2½" each
16 labels and 8 clear, protective label covers
Size: 4¼" by 2¼" each
Grades: Pre-K-5