Skip to Content
Skip to Navigation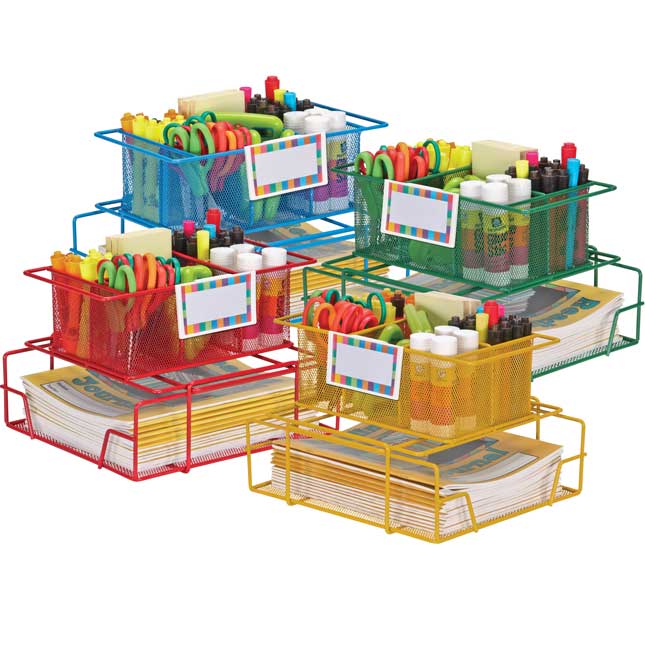 Wire Works Group Materials Caddies™ With Label Holders - Set Of 4 Multicolor
Discontinued
Unfortunately this item has been discontinued
Product Overview
Conveniently Store And Carry Supplies For Small Groups
This set of four portable caddies is a great way to color-code and set up supplies for small groups. The bottom section of the caddy has room for the group's papers and folders. The five compartments on top can hold their glue sticks, scissors, colored pencils, and other materials. Assembly required. The colors coordinate with our other grouping products.
Pay over time with Really EZ Pay™
Pay in 3 easy payments.
Satisfaction Guaranteed
Your satisfaction is our priority.
Design And Print Labels From Your Computer With The New Free Template!

Click here Download this easy-to-use template so you can customize the look of your labels on both Mac and PC computers. Just run the sheet of labels through your printer for a personalized look! Download the activity guide below for instructions.
4 wire mesh caddies; in red, yellow, green, and blue
Size: 12½"W by 11¼"D by 8¼"H each
4 clip-on label holders
Size: 4½" by 2½" each
8 labels
Size: 4¼" by 2¼" each