Skip to Content
Skip to Navigation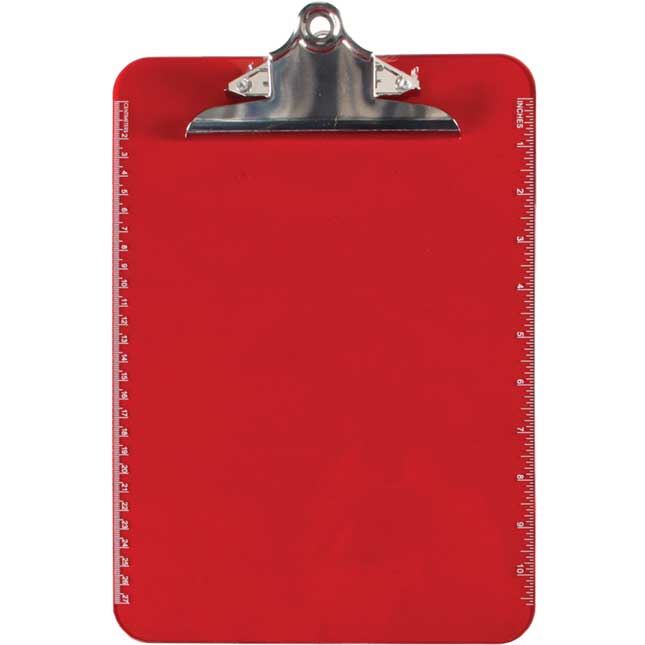 Translucent Plastic Clipboard With Spring Clip - Red
Discontinued
Unfortunately this item has been discontinued
Product Overview
Combine Style And Function With This Brightly Colored Clipboard
This sturdy, translucent plastic clipboard provides a stylish and functional way to write without a desk. The metal spring clip secures paper while the durable plastic molded board features both imperial ruler markings and centimeter markings.
Pay over time with Really EZ Pay™
Pay in 3 easy payments.
Satisfaction Guaranteed
Your satisfaction is our priority.
1 translucent red plastic clipboard with spring clip
Size: 9" by 12½"