Skip to Content
Skip to Navigation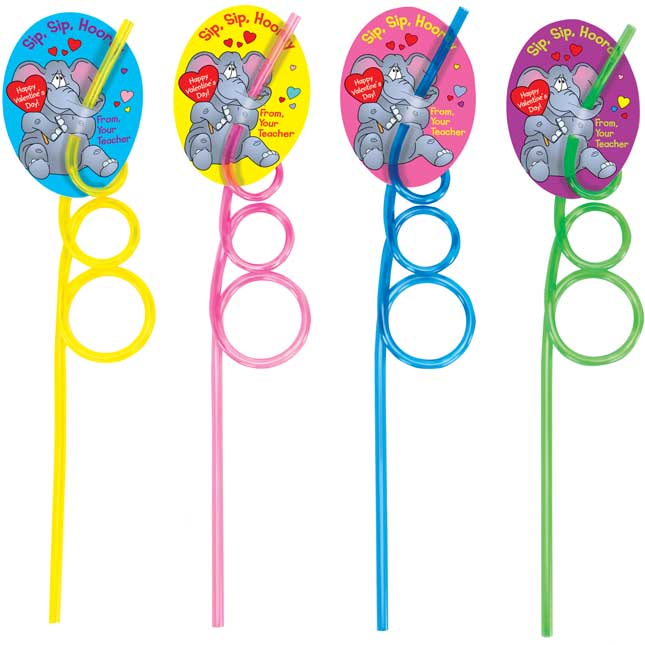 Sip, Sip, Hooray Valentine Cards And Twisty Straws Kit
Discontinued
Unfortunately this item has been discontinued
Product Overview
Grades:
K-3
Not recommended for children under 5 years of age.
Drink In StudentsA Enjoyment Of This Unique Valentine Gift
Kids will love this ValentineA s Day gift with a twist: a twisty straw in a cute card with a heart-shaped word search on the back.
Pay over time with Really EZ Pay™
Pay in 3 easy payments.
Satisfaction Guaranteed
Your satisfaction is our priority.
112 cards, 3 each of 4 colors
Size: 2¼" by 3?" each
12 twisty straws, assorted colors
Grades: K-3