Skip to Content
Skip to Navigation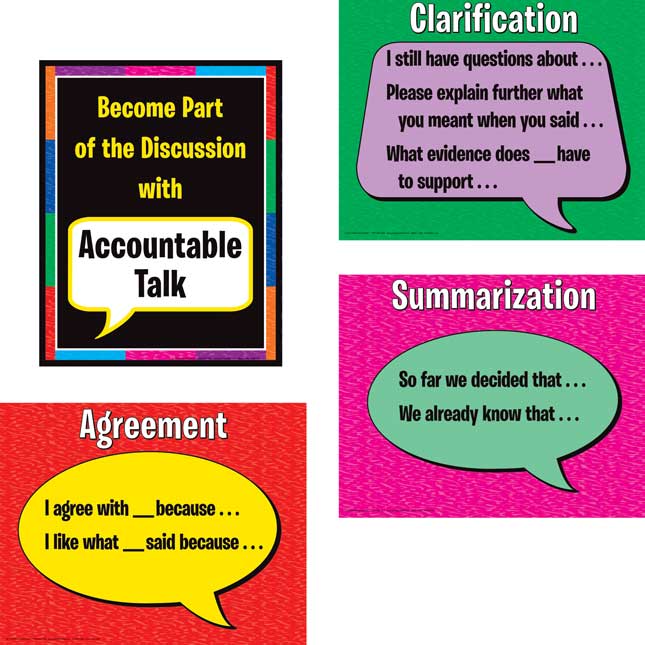 Accountable Talk Posters Set
Discontinued
Unfortunately this item has been discontinued
Product Overview
Grades:
3-8
Post A Quick Reference To Accountable Talk Statements
To help students sharpen their speaking and listening skills, display these colorful posters featuring sample statements that contribute to effective whole class and small group discussions. 8 mini posters, 12" by 9½" each, laminated, and a Really Good StuffA® Activity Guide.
Standards Match
Pay over time with Really EZ Pay™
Pay in 3 easy payments.
Satisfaction Guaranteed
Your satisfaction is our priority.
8 mini posters, laminated
Size: 12" by 9½" each
Really Good Stuff® Activity Guide
Grades:3-8